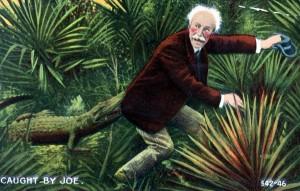 This blog is written by Ginger Pedersen, a Palm Beach County native and history buff. The Pedersen family has been in Palm Beach County since 1950, and created and operated the Africa USA tourist attraction from 1953-1961.
The purpose of this blog is to provide insight into a time past and largely forgotten – a time when South Florida was a vast wildnerness and true paradise. Some small gems exist to this day of cookie-cutter developments on dregded lakes.
If you have an interesting story to share, please leave a comment on the blog.
Happy reading!